Video Management and Scoring for the Wolf Science Center
An on-site loopy server is used to manage all video data and to code behavior for the entire working group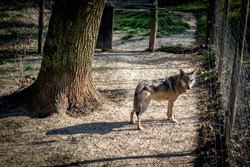 The Wolf Science Center (WSC) of the University of Veterinary Medicine, Vienna, is an internationally recognized and unique research center dedicated to the study of the commonalities of wolves, dogs and humans. With more than 20 employed scientists, animal trainers and administrative personnel, they are the largest such center in the World and known for their work investigating wolves' and dogs' cognitive and social abilities including how they organize their cooperation among themselves or with humans.
To reach their study goals, the researchers need to record videos of behavioral tests and normal social behaviors in the pack. These videos need to then be coded for later analyses of the dog and wolf behaviors
We were approached by the institute as they wished to replace their current ad-hoc observation tools with a more advanced video management system and integrated coding software.
Loopy (on-site) was able to meet all their needs. On-site versions of Loopy do not have per-user or per-pc license restrictions. The software can be used by the entire research group concurrently.
Key Features
The behavioral coding and scoring module allows the scientists to concentrate on a single coding software and the management and organization of coded videos, all in one place. Specifically, the following features were highlighted as most useful to the WSC:
Ability to store the coding sheet and supplementary documentation such as exemplary behaviors, with the coding project ethogram definition
Integrated video management and group organization features, allowing group- and project-leaders to get an overview of the progress of coding projects
Comparative coding interface allows comparing how two scientists have coded the same video.
The extensive video management module, including the ability to organize and enforce the entering of required structured metadata ensures:
That the videos can be easily found, according to experimenter, subject, or any other metadata structure the WSC wishes to install, using the powerful lab book feature of Loopy
That any necessary metadata, perhaps as required by regulations or experiment licenses, has been entered
That all data is securely stored on the central storage - no more primary data is left scattered on USB hard disks throughout the lab.
Additionally, Loopy is fully supported and continuously updated. Loopy customers (both on-line and on-site) receive newly developed features as they become available, at no additional cost.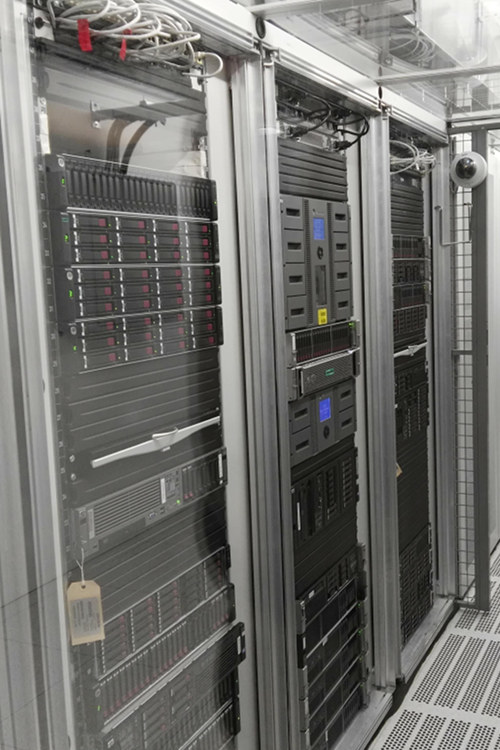 Loopy server installed on-site in the university data center.
Training and Support
After installation of the system, an introductory seminar and tutorial was given to members of the WSC to introduce the features of Loopy, and how best to use it to meet their needs. The seminar was held at the WSC and let users follow along on their own laptops as Max demonstrated:
uploading of videos, including tips for recording and video formats
how to define, use and enforce metadata on videos
the behavioral coding module and how to define the ethogram / coding sheet.
With on-site Loopy instances, on-site training is offered to help introduce users and management to Loopy and how it can best be used on-site.